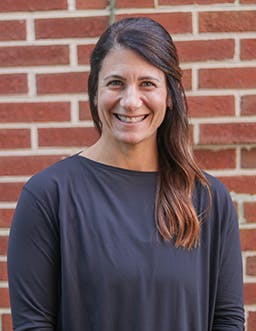 Dana joined Action Potential seeking a professional community grounded in similar values. Working in an enriching environment enables endless possibilities for progress! Providing one on one care with a collaborative and passionate team has allowed Dana to provide the best care possible for her patients.
She is excited to treat pelvic health and orthopedic diagnoses focusing on a whole-body approach connecting the body and mind.
Dana has been working as a physical therapist since 2004 and hopes to work for many more years helping people reach their goals! Outside the clinic, Dana enjoys hiking, biking, and camping with her husband and 3 energetic kids. 
Client Review:
"Dana has done a great job getting rid of the pain in my back and has started working on my neck. Already notice less pain and more flexibility."- W.P.