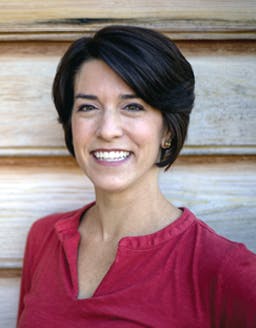 As a sophomore at Garnet Valley High School, Kristen knew she wanted to be a physical therapist. Whether it was her fascination with how the body moves or her desire to motivate someone to achieve beyond their wildest imagination, physical therapy was the perfect profession to combine science with caring for people.
Kristen began her therapy career at Bryn Mawr Rehabilitation Hospital after graduating from Ithaca College with her Masters Degree, and subsequently completing her Doctorate in Physical Therapy at Temple University. She quickly developed a passion for treating clients with neurological conditions, prompting her to pursue an advanced certification in Neuro-Developmental Technique, a hands-on technique for the treatment of individuals with hemiplegia. Understanding that the older adult has great potential in improving their health and fitness, Kristen became an American Physical Therapy Association Geriatric Certified Specialist in 2009. Kristen also excels at treating conditions like pelvic floor dysfunction, pre/post natal care, back and shoulder pain, and rehabilitating balance and walking problems.
In addition to her clinical skills, Kristen loves to lecture in the classroom which allows her to "nerd-out" with doctorate-level physical therapy students. Kristen is an active member of the American Physical Therapy Association (APTA) Private Practice Section, serving as Editor of the national publication Impact Magazine and participating in the mastermind Peer 2 Peer Networking group. She enjoys writing for a variety of publications, as well as conducting public speaking educational programs throughout the community on a variety of health-related topics.
When not wrangling her three incredibly active sons, Kristen enjoys sharing good wine with her husband, cooking Bon Appetit recipes, and dancing like no one is watching.
Client Review:
"Hands down the best physical therapist EVER! I was in pain for a year and never had a good experience with prior physical therapy, but when a friend told me about Kristen at Action Potential, I thought I would give it a shot. I am now pain free, stronger, and able to do things that before I couldn't do without being in pain. Not only is Kristen great at what she does, she is also a great person!!!! Love this place." –BK