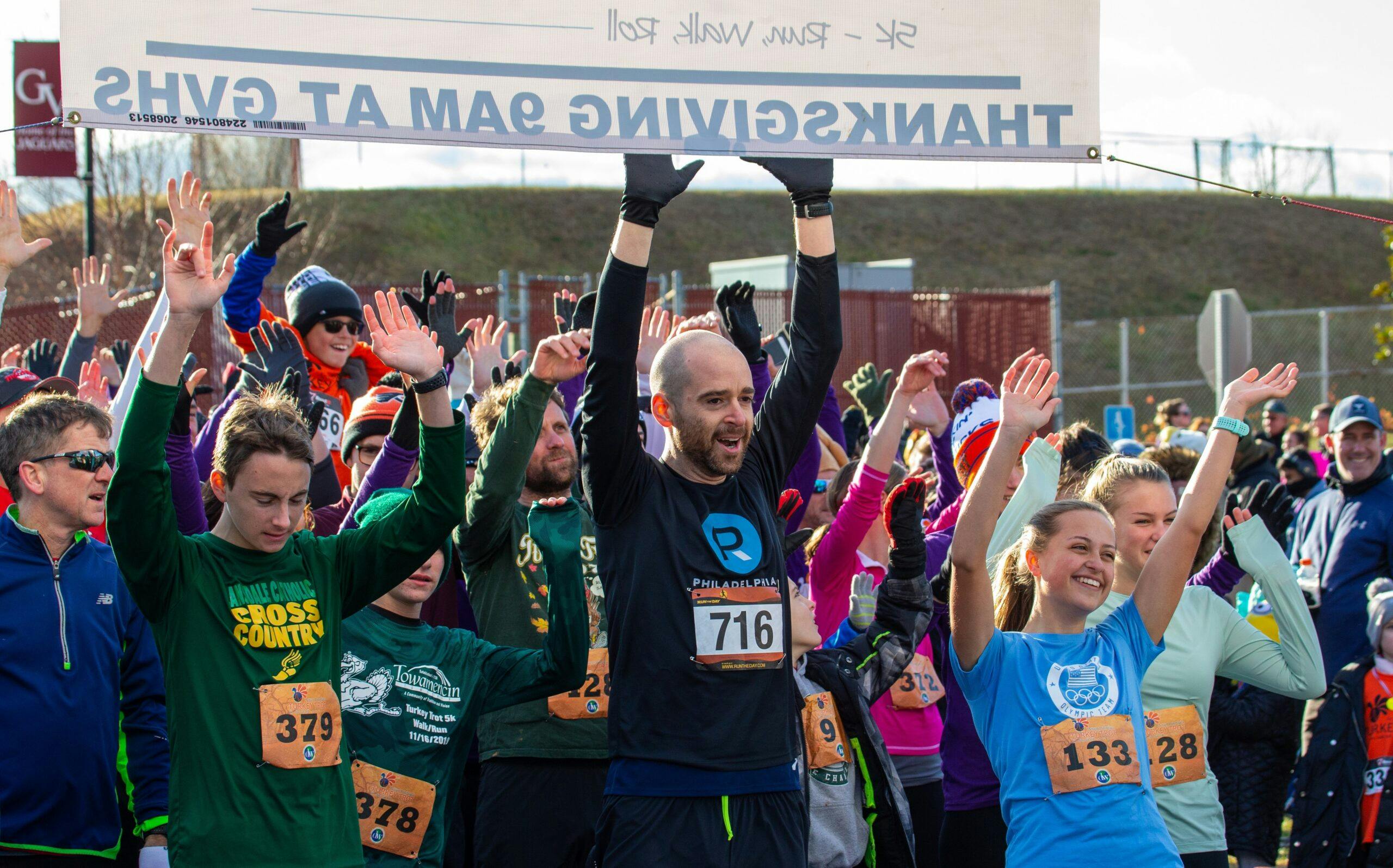 Action Potential is thrilled to announce a newly formed partnership with Pattison Sports Group for the Garnet Valley Turkey Trot!
The GV Turkey Trot has grown beyond our wildest dreams. To help nurture that growth, and continue to provide a great race day experience for all involved, we're calling in some true pros. Pattison Sports Group with the assistance of Healthy Kids Running Series brings a wealth of experience managing racing events and will lend their expertise towards making the GV Turkey Trot the best dang Thanksgiving tradition this side of Plymouth Rock!
Former race director Kristen Wilson is personally grateful that it'll also afford the Action Potential family a little more rest around the Thanksgiving holiday, and a chance for her team to run along-side all their community friends!
The 2021 Garnet Valley Turkey Trot will be our biggest and best race yet since we'll be celebrating the in-person return of our favorite Thanksgiving family tradition. We're looking forward to the opportunity to acknowledge overcoming a tough 2020 and celebrate the community that helped us survive and thrive through it all!!
Plan Ahead! Join us for this year's GV Turkey Trot by registering for the race at:https://runsignup.com/Race/PA/GlenMills/GarnetValleyTurkeyTrot