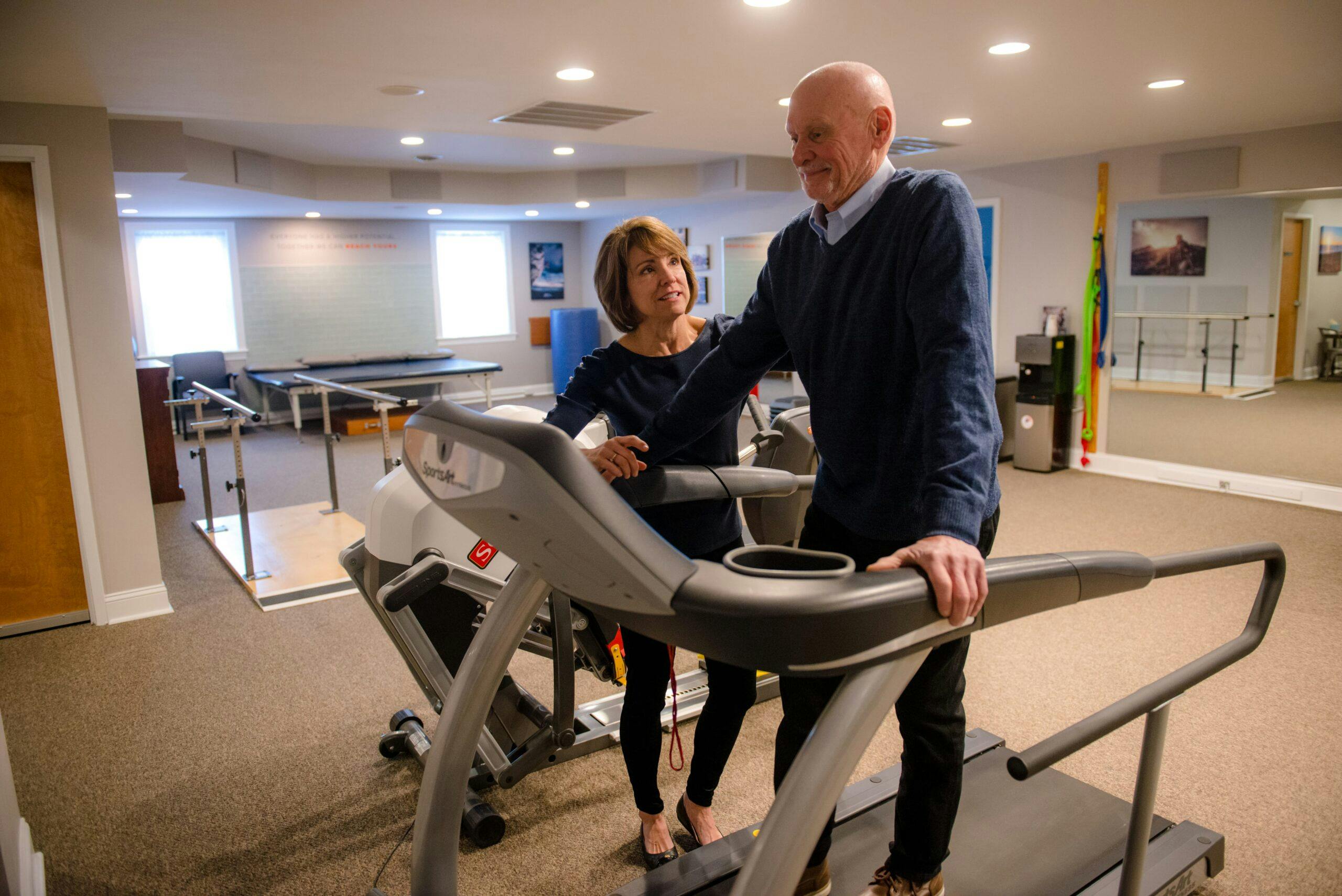 I often ask my patients: "What is your secret to healthy aging"? The variety of answers I receive can range from simply "a balanced diet and exercise" all the way to "a glass of red wine a day, of course! September is National Healthy Aging Month. A month-long dedication to empowering older adults to focus on the positive aspects of aging. Check out these top 5 tips on healthy aging:
5 Tip for Healthy Aging
Attitude
The mind is the most powerful tool that you have at your disposal. It allows you to mentally maintain a healthy lifestyle and build upon it well into your later years of life. Stay positive by having an attitude that reflects everlasting growth and surround yourself with people that have similar mindsets. Friends and family members are wonderful motivators.
Exercise
Motion is lotion! Daily mobility is essential to longevity and prosperity when it comes to the human body functioning at optimal capacity. Stay active and social by continuing to partake in your favorite hobbies and activities. Challenge yourself to exercise daily in a different space. Remember, exercise can look different for everyone. Daily walks, stretching, or getting off the couch between episodes of your favorite show are all great ways to keep moving. Read our top 5 exercises you can try at home.
Diet
Food is involved in our everyday lives. It has a tremendous impact on the way we feel, and the way we age. It is not always easy to choose foods with lean proteins, whole grains, and plenty of fruits and vegetables. Eating healthy can impact your weight, and improve your mental and emotional health.
Eliminating Fall Risk
Falls can result in hospitalization and decreased quality of life. Prevent falls by looking at your home and lifestyle. You can lessen your risk for in-home falls by being mindful of your home setup. Eliminating throw rugs, poor lighting, cluttered living space, and improper use of assistive devices are a few ways to help reduce your risk for falls. Although adjusting your home environment is not guaranteed to keep you from falling, this will help reduce the risk.
Utilization of Healthcare
A great way to ensure healthy aging is to eliminate potential problems that may arise. Seek out care from your primary care physician for bi-annual "well visits". Remember, you do not need to be sick to see your provider. Detecting problems early allows you to take control before they negatively impact your daily lifestyle. In addition, for those with chronic conditions, consistency with healthcare utilization helps keep these conditions at bay and maximize healthy aging moving forward.
Conclusion
I challenge you to take these tips in stride; it is never too late to start changing your lifestyle for the better. Physical and Mental health is not always the easiest things to work on, but I am hopeful that from these tips you will choose to begin to shift your focus towards healthy aging, no matter what your motivating factor may be. For more information on healthy aging and ways to "take back your health" contact your trusted local provider today.