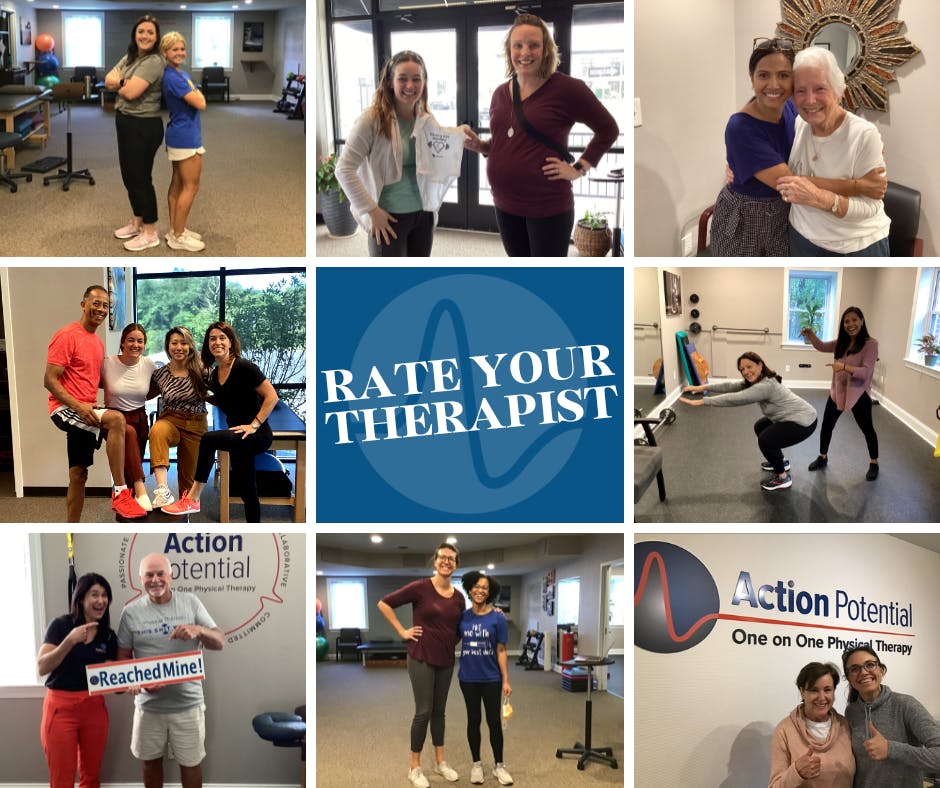 October is a great month for Fall; fall weather, fall sports, fall fashion, fall foliage, fall flavors, and pumpkin spice everything. And as the leaves start falling, even our clocks need to be set backward to "fall back" an hour! But with everything fall-related, we want to be careful that we are not actually falling and hurting ourselves! Below are some fall prevention tips, followed by a brief questionnaire to quickly assess your own risk for falls.
Tips for preventing falls:
1.) Be an Advocate for Yourself.
Do not be afraid to speak up and ask your healthcare providers including your physicians, pharmacists, nurses, and physical therapists any questions you may have about your concerns about falling
 Ask them what you can do to prevent falls
 Review your medications with your providers and find out about side effects
 Follow up with any medical appointments, examinations, and screenings
 Be sure to also have your eyes and hearing checked
2.) Stay active.
Any form of exercise and physical activity is good for you. Targeting your strength and balance will be beneficial to help prevent your risk for falls. If you have any questions or concerns about starting an appropriate exercise program, please see your healthcare provider and follow up with your physical therapist.
3.) Remove hazards.
 Remove any clutter, obstacles, and potential tripping hazards in high-traffic areas for you to safely get around
 Get rid of those loose rugs or tack them down if needed
 Move those wires, cords, shoes, pets, and whatever else that may get in your way
 Use a non-slip mat for the bathroom, kitchen floors, and showers
 Make sure all necessities are within safe reach including your dishes, laundry, clothes, and cleaning supplies
4.) Walk on clear paths and areas
 Make sure there's good lighting so that you can see where you are stepping and walking
 Avoid areas that may appear slick due to weather and/or fallen leaves
 Use an appropriate assistive device such as a cane or walker
 Stay on level ground and surfaces, and watch out for potential divots, holes, cracks, and raised areas
5.) Take your time.
 Be sure to feel steady on your feet before you try to move and walk
 Take your time when getting up to make sure you do not feel dizzy or lightheaded
 Do not hurry or rush yourself when doing certain activities or when trying to get somewhere, because that is when mistakes are likely to happen
Fall Safety and Risk Assessment
1.) Do you have a history of falls or have you had a fall in the past 12 months? yes/no
2.) Do you have a fear of falling? yes/no
3.) Do you currently use or have you been told to use a cane or walker? yes/no
4.) Do you have difficulty stepping onto a curb without support? yes/no
5.) Do you tend to hold onto walls or furniture to get around the house? yes/no
6.) Do you use your hands to push yourself up when getting out of a chair? yes/no
7.) Do you take more than 3 medications? yes/no
8.) Have you been diagnosed with a neurological condition?
(for example stroke, Parkinson's, multiple sclerosis, any type of neuropathy including less sensation, tingling, or numbness of your feet and legs) yes/no
9.) Are you aware of any cognitive impairments?
(including dementia, confusion, forgetfulness, difficulty concentrating) yes/no
10.) Do you experience episodes of lightheadedness and dizziness? yes/no
If you have answered yes to more than 3 of those questions, you may be at risk for falling. We recommend that you follow up with a healthcare provider for further screening to assess your fall risk.
Conclusion
October also happens to be National Physical Therapy Month, a month when we celebrate our profession, and try to raise awareness about the benefits and the role of physical therapy to our clients, patients, and local providers. If you would like help with restoring your balance and strength for fall prevention, please stop in to see your physical therapist this month!