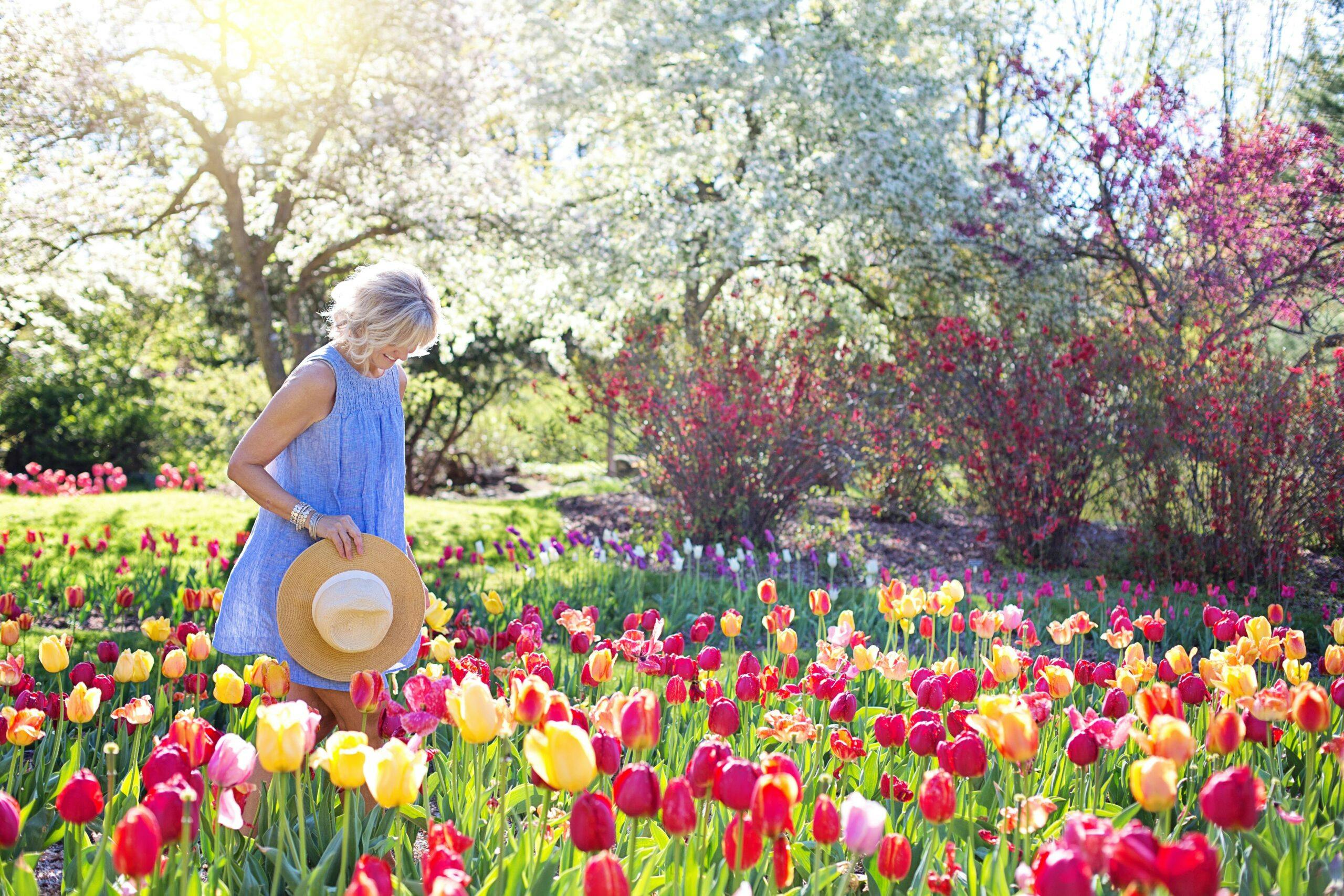 Spring has sprung, but how is the spring in your step? The birds are chirping, the flowers are blooming, and it is a great time to get outside after a long, gloomy winter. Getting outside in nature is a great way to de-stress while enjoying Springtime weather. Check out these top 5 spring activities to help you get moving this season.
Top 5 Ways to Get Moving This Spring
1. Gardening
Whether you are planting flowers or veggies, gardening is a great way to enjoy nature. For many, gardening is a source of relaxation allowing for creative freedom and calmness.
Tip: Weeding can put a lot of stress on your back, especially if you are bending with your back instead of your hips. Instead of bending over, try sitting on a stool or kneeling with a foam pad. Click Here for more information on how to reduce back pain with gardening.
2. Go on a Hike
Delaware and Chester County have some beautiful hiking locations that allow you to really emerge yourself in nature!
Tip: A Stanford Study found that spending time in nature can help boost your mental health and reduce the risk of anxiety and depression. Check out some great local hiking spots!
3. Take the Dog on a Walk
After a dreary winter, even our furry friends are ready to get outside to sniff the spring air! Walking your dog is a great way to spend time outside while also bonding with your four-legged best friend!
Tip: Be mindful of choosing a comfortable walking shoe, preferably a sneaker, and avoid backless shoes in order to reduce your risk of rolling an ankle or tripping over improperly-fitted shoes. Did you know there are tips for safe dog walking? Learn how today!
4. Sign Up for a Local Run
Now that the winter chill is out of the air, it's time to lace up those running shoes. Running is a great way to improve cardiovascular health, reduce stress, and improve strength. Check out some local races in Chester and Delaware County via the race websites below!
Chester County: https://chestercountyrunningstore.rsupartner.com/upcoming-races
Delaware County: https://brynmawrracingcompany.rsupartner.com/calendar
Tip: To help get yourself ready to run, perform a dynamic warm-up to get your muscles ready to hit the trail! Click here for a dynamic warm-up!
5. Go on a trip!
For those who are just ready to really get away after a long winter, a vacation to a tropical island may be just the ticket! Traveling can be a great way to de-stress and reset your routine.
Tip: Traveling via train, plane, and automobile can cause aches, pains, and stiff muscles. Click Here to learn about some stretches you can do to avoid a stiff back and body while sitting.
Conclusion
It is important to make sure you are staying hydrated with any activity, especially when outside. If you find that during any of these springtime activities, there is an increase or change in pain, consider seeking professional help from a physical therapist or doctor. Physical therapy is a great resource for managing multiple conditions throughout the body and can help improve overall posture and body awareness. For more information on how Action Potential can help you, request an appointment today or learn more about how we address pain.